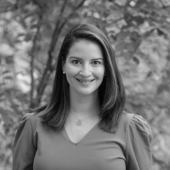 Einat Naveh
Research & Development
How would you describe a typical day at Burt Intelligence (if there is one)?
While no two days are the same I have a pretty consistent schedule. My mornings are spent connecting with our developers and product teams in Sweden or EU-based customers. Then it's time for some food and replying to emails or quick items. I tend to meet with our US-based customers in the afternoons. After the meetings of the day are over it's time to do the work! There are customer deliverables, testing out new features in our platform, internal reports and documents to create, and maintaining our Trello board!
Why did you decide to start working at Burt Intelligence?
What drew me to Burt was the product. I previously worked at a publisher where we didn't have a good tool in place and spent countless hours of manual work putting together data. After a merger and sitting in on a training of the Burt platform I became intrigued. I wanted to work for a company that was solving problems and working smarter, not harder.
What does good teamwork mean to you?
Respect and accountability. The teamwork here at Burt feels like a game, sometimes I say it's like Ping Pong or sometimes more like a Relay Race. One person picks up where the other leaves off and due to mutual respect for each other you do what you say you're going to do.