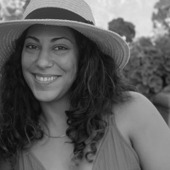 Sara Amani Hallin
Research & Development
Tell us about your role here at Burt Intelligence
I have a divided role as I work both as a team lead and software developer. My tasks can be everything from implementing new features and bug fixes to planning what the team should work on in the next three months.
Why did you decide to start working at Burt Intelligence?
I used to be a consultant and wanted to work at a smaller, less corporate company where your colleagues and workplace stay the same for a long period of time. Burt seemed like a place where they allow you to grow in the direction you want and trust that you will contribute to the product and company the best way you can. The culture of the company was also very cozy and familiar so you felt very welcomed.
What does good teamwork mean to you?
Good teamwork means that colleagues help and support each other whenever needed. That you help people grow by giving feedback in a good manner and never making someone feel stupid when asking questions. Everyone should keep in mind that no one knows everything and we all have different strengths that contribute to different things.
What has your time at Burt Intelligence given you so far?
I've grown in many ways since joining Burt intelligence. Not only have I improved my software development skills, but I've also improved my UX and project management skills. Besides growing as a person I've also had the privilege to learn from exceptionally skillful people that's always there when you need them.